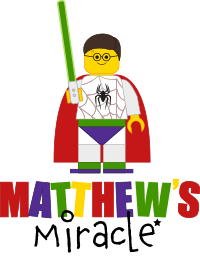 Raising funds and awareness for a clinical research programme to work towards the development of a diagnostic tool for appendicitis in children.
WHAT IS MATTHEW'S MIRACLE?
Acute appendicitis is the most common cause of emergency surgery in children because it is difficult to diagnose.
WHAT IS MATTHEW'S MIRACLE?
It was a total shock when Matthew died on June 20th 2007. He was the much loved younger brother to Liam, having arrived in the world nine years earlier, just two days before big brother Liam's 2nd birthday.
Suddenly, we were trying to come to terms with living without him – because of a late diagnosed appendicitis.
And now we need your help to raise funds and to raise awareness so that we can get into action with a clinical research programme to work towards the development of a diagnostic tool for appendicitis in children.
Acute appendicitis is the most common cause of emergency surgery in children.
Because it is difficult to diagnose, especially in children, perforation is common.
We know that if diagnosis is delayed beyond 48 hours the perforation rate increases from 21% to 71% of cases, and this in turn increases the rate of complications.
We are determined to ensure that no other family goes through the loss that we have suffered. That's why we need your help.
Please make a donation now via our crowdfunding page.
Please Like and Share our page on Facebook to help us to raise both funds and awareness
This will help us to gain the massive level of funding needed to complete this research so that for every child with unexplained tummy pains appendicitis can be ruled in or out as the cause before the risk of complications increases.
We have no complaints about Matty's medical care. The truth is that it is often difficult to diagnose appendicitis, especially in children.
Eight days before Matty died I had collected him from school because he had been sick. Like most children, tummy bugs for Liam and Matthew would be over quickly and they would be back at school the next day. This time, things did not progress in the usual way, but there was no indication that his illness was life threatening. We went to the GP because he was not better, though the vomiting had stopped. It seemed to be a lingering tummy bug. The day after that, Matthew had a small meal and we thought he would be back at school after a good night's sleep.
On Friday morning it was clear he was not well enough for school, so there was another trip to the GP … and a decision to go to hospital (Leeds General Infirmary) for further investigation. It was clear he was still not well, but it was not clear what was wrong. His tummy was uncomfortable, but not in a specific area. He was not crying in pain or distress, but he was quiet and moved gingerly.
Given the fact that he had vomited several times on an empty stomach in the first 24 hours, it was not a surprise that his tummy was hurting. Even a scan was not conclusive. However, the following day the decision was taken to operate in order to investigate. As a result, we learned that he had a perforated appendix, and it was removed, along with as much as possible of the fluid that had leaked into his gut.
He came out of surgery on a drip administering antibiotics to deal with any potential infection. We expected to be in hospital for a maximum of five days. But he never came home.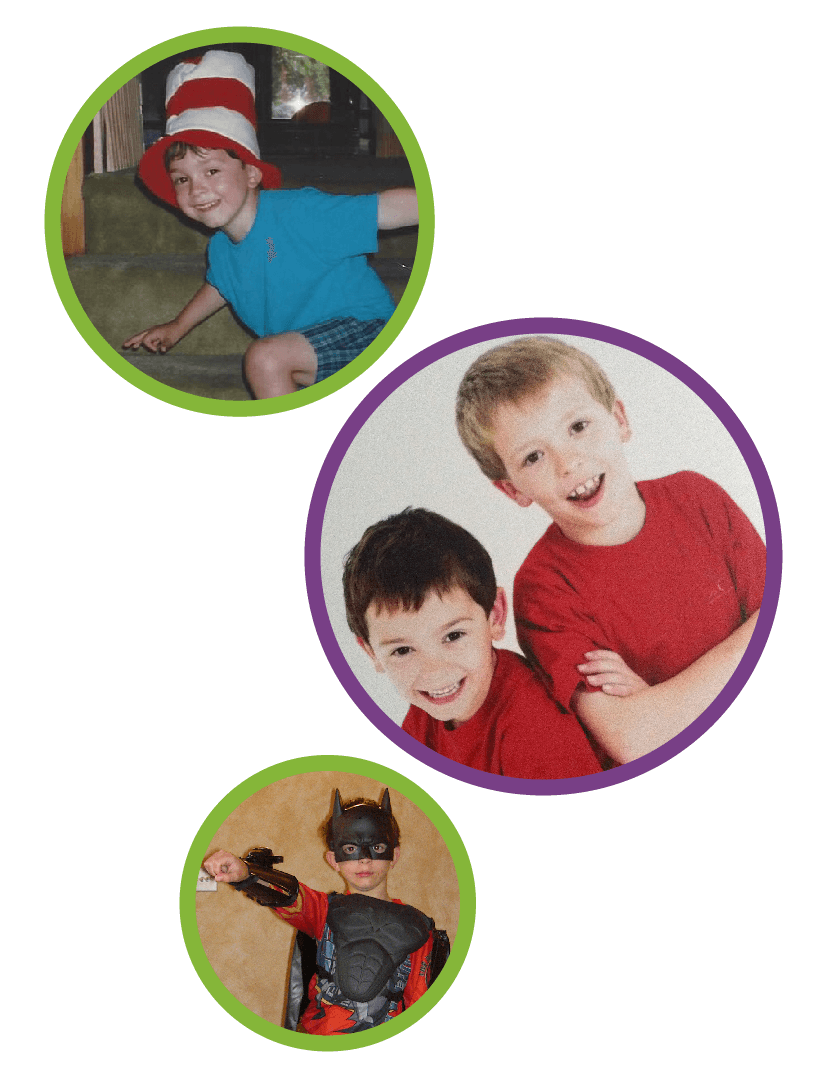 MEDICAL RESEARCH
The miracle of how the team came together
You know how sometimes things just fall into place?
The right people show up at exactly the right time? That's what happened with Matthew's Miracle.
In the summer of 2013 my parents and I were watching Liam play cricket at our local club in North Leeds when Jim (dad to one of the other boys playing on the team, and someone I knew worked at the University) told me that he and a colleague were working on a research project that was designed to create a diagnostic tool for appendicitis in children.
READ MORE
Jim knew what had happened to Matthew – in fact, he and his family had helped out the Family Fun Days I had organised in previous years at the cricket club to raise funds for ChildLine in Matthew's memory. I also discovered that a niece of his had died in similar circumstances in Nottingham. I asked him to let me know how the project progressed, and to let me know if there was any way I could assist – possibly more fundraising to support the research? There was nothing at that point. Medical research is typically a long, slow process, so I was not really expecting to hear anything for some considerable time.
Jump forward to October 2015, when my coach (David) asked a question one day that led to the creation of Matthew's Miracle. David was looking to coach a small group of individuals who wanted to create something outside their own everyday work and life, and the question he asked to see who would fit in this group (which he called A Tribe of Miracles) was:
"What is your Miracle?"
My response: "To create a diagnostic tool for appendicitis in children."
Since that conversation at the cricket club with Jim, I had not really thought about the project. It had been a challenging period business-wise. My grief had surfaced at a higher level as I realised that in just 2 years' time Liam would be off to university and I would have an empty nest – two years before that should really have happened, if Matthew had still been alive.
But now I had the bit between my teeth. I set off to track Jim down to find out what had happened with the project he had told me about.
Meanwhile, I was invited to speak at a business networking group, and my topic was Being On Purpose. I shared a couple of examples from my own experience of times when I had stayed focused on my purpose and completed a project, and also when I hadn't – and what the differences were in my approach. One of the key differences was saying out loud what I intended to do. We often let ourselves off the hook when we keep our decisions to ourselves, with nobody checking in to see how we are getting on! And I shared my recently made commitment to creating the diagnostic tool for appendicitis. Someone asked why I was doing that, and I explained what had happened to Matthew.
Then the first miracle happened.
As I finished speaking, a lady called Rachel Flower stood up and said she would like to help. That's another magical aspect of saying things out loud – you never know who else will show up! One of Rachel's clients at the time was the Innovations department within NHS England, so it was brilliant to welcome her on board with her knowledge of how that department worked. She is also a qualified lawyer, so it was clear that she would be an asset to the team.
Back to Jim, who had been travelling with work. When we finally spoke, he explained that the project had stalled, as it did not get the funding needed from the Medical Research Council. I told him about Rachel and that I wanted to get together to see what might be possible. We set a date early January, and he would bring Jonathan, the colleague who had worked with him on the stalled project.
Rachel and I were first to arrive at the venue. I noticed a man was looking around so I went over and asked, "Are you Jonathan? I'm Jane."
That was the second miracle.
He looked at me and said, "Yes … I remember you." And then I recognised him. He had been the Registrar directing the medical team at Matthew's bedside on the morning that he died. The two of us along with a hospital porter had walked together with Matthew (on his bed) to move him into the Paediatric Intensive Care Unit. The next time I saw Jonathan was when I went to Matty's bedside after he had died.
I felt the tingles down my spine. It just felt right that we had been brought together now to work on the development of a diagnostic tool for appendicitis in children.
MEDICAL RESEARCH
Our progress so far
A great deal has happened since that initial meeting between Jane, Jonathan, Jim and Rachel – in brief:
The project was supported by Leeds Teaching Hospitals NHS Trust via its Applied Health Cooperative initiative in the Leeds Institute of Health Sciences.
The NIHR-funded Colorectal Therapies Healthcare Technology Co-operative (Colorectal HTC) granted £10,000 (£5000 in direct funding) to support the initial phase of setting up the study. This was matched in kind by RoboScientific Ltd. who committed to supply the equipment & training for breath sample collection, including the provision of breath collection bags.
Why RoboScientific Ltd? The aim was to explore the company's "robotic nose" technology. Based in Littleport, Cambridgeshire with original technology coming from the University of Leeds,RoboScientific had developed a VOC (Volatile Organic Compounds) Analyser that detects the "signature" of VOCs in biological samples e.g. human breath.We set out to investigate whether it would be possible to collect breath samples from children for the purpose of exploring whether a biomarker "signature" could be detected in the breath of those with appendicitis in order to speed up diagnosis.
The project team has benefitted from the contribution of the following people with clinical and academic expertise:
Tim Gibson, Chief Scientific Officer at RoboScientific Ltd
Dr David Wong, Lecturer in Health Informatics, University of Leeds
Professor Robert M West – Professor of Biostatistics, Leeds Institute for Health Sciences
Vicki Lane, Specialist Registrar Paediatric Surgery, Leeds Childrens' Hospital
Victoria Goss, Leeds Institute for Clinical Trial Research
Samuel Relton, Leeds Institute for Health Studies
Students: Sree Thampy, Sam Mitchell, Tom James, Mohamed Ismail
Professor Jenny Hewison – Professor of the Psychology of Healthcare
Our Long-term Objectives are:

To reliably diagnose appendicitis early when it is present
To reliably refute appendicitis when not present
To increase understanding of the natural history of appendicitis and determine whether there are similarities to VOC signatures in other bacterial infection

Initial Feasibility Study
The first stage was to conduct a feasibility study designed to:
Determine whether the process of collecting exhaled breath from children with abdominal pain is feasible and sufficiently well-tolerated to allow further examination of VOC in a research setting
Evaluate whether exhaled breath from children can be reliably sampled by the VOC analysis equipment
Evaluate the process of collecting supplementary study data (demographic, clinical and outcome data)
Our secondary objective was to undertake exploratory data analysis of VOC signatures
In 2017 the team planned the project and developed the application for approval from the Medical Ethics Committee. Approval for the Feasibility Study to proceed was achieved in early 2018.
During 2018 we recruited and trained a researcher who conducted the study between August and January.
The good news
The study confirmed, in a sample of 50 children, that it IS feasible to collect breath samples from children with abdominal pain. The turnaround time of analysis of the breath was also achieved within a clinically relevant timeframe for diagnosis (a maximum of 3 hours, and this was due to the time constraints on the research investigator rather than the availability of equipment).
The secondary objective of evaluating the VOC signatures also indicates that initial results are promising and support moving the research on to addressing the most important question of all: how useful is the VOC test in practice? No two cases of appendicitis are identical, so aiming for 100% accuracy is unrealistic, but larger numbers will tell us if our test is accurate enough to be clinically useful. Progress to date is encouraging!
We believe this is the first attempt to demonstrate that VOC biomarkers may have the discriminatory power to diagnose appendicitis.
The study has been documented and was submitted for publication in early 2019. We are delighted that it has been reviewed and was published in the journal Pilot and Feasibility Studies in November 2019. You can read and download a copy of Bedside breath tests in children with abdominal pain: a prospective pilot feasibility study here
MEDICAL RESEARCH
What's next? Why we need your help.
The next step is to undertake a large scale clinical trial, which will consist of two phases: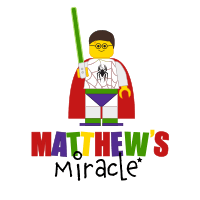 PHASE 1
Understand precisely the VOC signature of appendicitis.
The research programme that will enable us to achieve this understanding will involve gathering and analyzing breath samples from thousands of children in order to deliver an accurate result.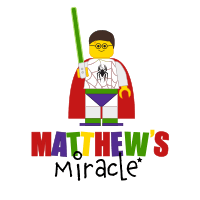 PHASE 2
Evaluate the most effective method of gathering the VOC signature for use in a clinical setting.
Does it help in the 'real world'? Estimated costs for achieving this are in the region of £2 million. That's why we need your help.
READ MORE
Phase 1 – understand precisely the VOC signature of appendicitis:
In a larger sample of children with tummy ache, what is the best way of summarizing the evidence from the different VOCs to identify the children with appendicitis? Our understanding of the VOC signature of appendicitis will be developed through the use of mass spectrometry (MS), which is a powerful analytical tool for the characterization of biomolecules.
Phase 2 – evaluate the clinical usefulness of the optimized VOC signature in helping surgeons decide whether or not to operate: have we helped them choose which children do need to be taken to theatre and which can safely be spared that ordeal?
SUPPORT US
Please Like and Share our page on Facebook to help us to raise both funds and awareness
If you would like to get in touch please complete the following